Individual PPE Pack, A bespoke, user-friendly sealed protection kit, developed for customers and staff.
The Solution
Our Proposal
Not everyone leaves their home or office equipped with the adequate PPE protection to deal with the variety of daily situations we encounter.
Travel PPE is a small foldable pack that can fit in your pocket, handbag, or manbag. It is single use, disposable, convenient and discreet. Popular for train stations, airports, ferry ports, motorways service stations and to pick up in local shops.
Content:
2 Latex Gloves
1 Surgical Mask
1 Alcohol Wipe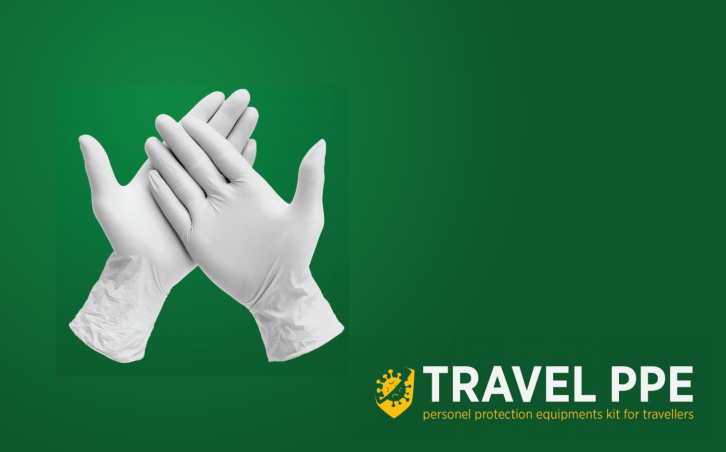 Pack Contents (GLOVES)
EN455 Certified compliant
CE Certified
TUV Tested
Medical Examination Grade
Powder Free Latex
Three Ply Type IIR Surgical Mask
FDA, MHRA, CE Certified
EN14683 Certified Compliant
Elasticated Earloops
TUV Tested
Medical Grade
Water Resistant
Pack Contents (ANTIMICROBIAL WIPE)
75% Alcohol based wipe
Wipe size 180mm x 150mm
REACH compliant
Shown to contain no SVHC
Pack Contents (Regulatory and Compliance)
All products conform to European compliance.
Type 1 medical devices – low regulatory risk.
CE mark self certified.
FDA approved face mask.
All products conforms to global medical standards.